Party: 4 Years ZürichPubCrawl
18.03.2017 @ 20:30
|
20CHF
Pub Crawl Navigation

4 years of Zürich Pub Crawl – Anniversary
As time goes by… just started with the first bar tour some nights ago – already celebrating 4 year of ZürichPubCrawl!
It's been a travel for about 1460 days, without thought about an end.
So, celebrate with us on the 18th of March – raffle, shots, aperitif, DJs, etc. is waiting you.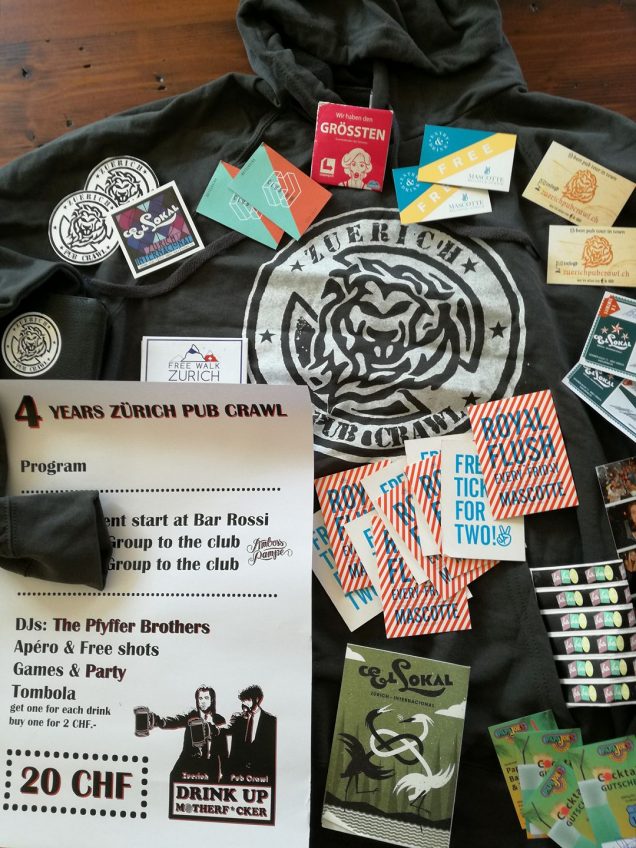 …and they all drinked happily ever after.
Meeting point: 18th March, 20:30-21:30 @Bar Rossi (Sihlhallenstr. 3).
Before we'll end up @Amboss Rampe for Voyage Voyage party we will serve some shots, and there will be an apero, a tombola, DJs, etc.
for only 20CHF